Haitian Precision CNC Machine Tool Technology Application Training Course was officially launched
2020-11-18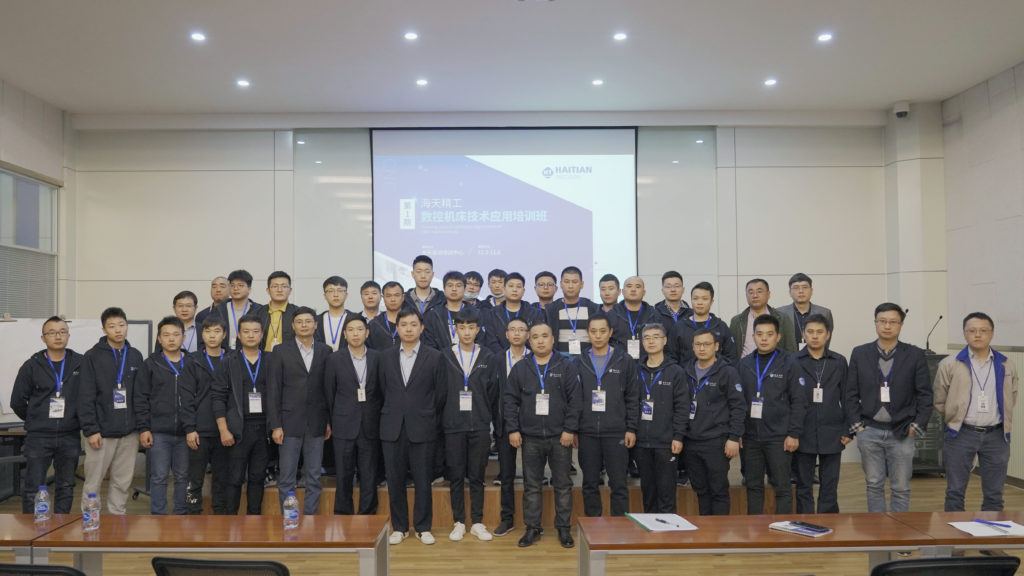 The Haitian Precision CNC Machine Tool Technology Application Training Course was officially launched to optimize the customer's knowledge structure and enhance the customer's business level and professional technical capabilities. The first one-week training course ended successfully on November 8. The theme of this training session was Processing and Application Technology of Ferrous Metals participated by customer trainees from all over China.
As the first large-scale customer training course, the top management of the Company attached great importance to this. During the speech, Mr. Zhang Bin, Director of Haitian Precision, described the development process of Haitian Precision, saying that the Company should take a long-term view of machine tools and arm the Company with solid strength and technology. Meanwhile, he wished the training course to be held smoothly.
This training course contains a wealth of theoretical and practical integration content, mainly covering gantry, horizontal and vertical center structure analysis, CNC machine tool control system analysis, machine tool fixture, tool selection, routine maintenance problem handling, on-site processing demonstration and operation. The content is closely around the actual production needs of customers, and the professional lecturer group explains profound theories in simple language and answers questions for the students. The trainees have gained a lot, thinking that the combination of theory and practice makes the training achieve the ideal effect.
After the training course, the trainees took the written examination and generally achieved excellent results and obtained the Certificate of Completion.
It is reported that Haitian Precision CNC Machine Tool Technology Application Training Course will be held once a quarter, covering non-ferrous metal processing application technology, auto parts, 5G communication application technology, mold processing application and other fields, so as to comprehensively improve customers' professional application level. We look forward to your joining!