CIMIT 2019,We are in Beijing
2019-04-16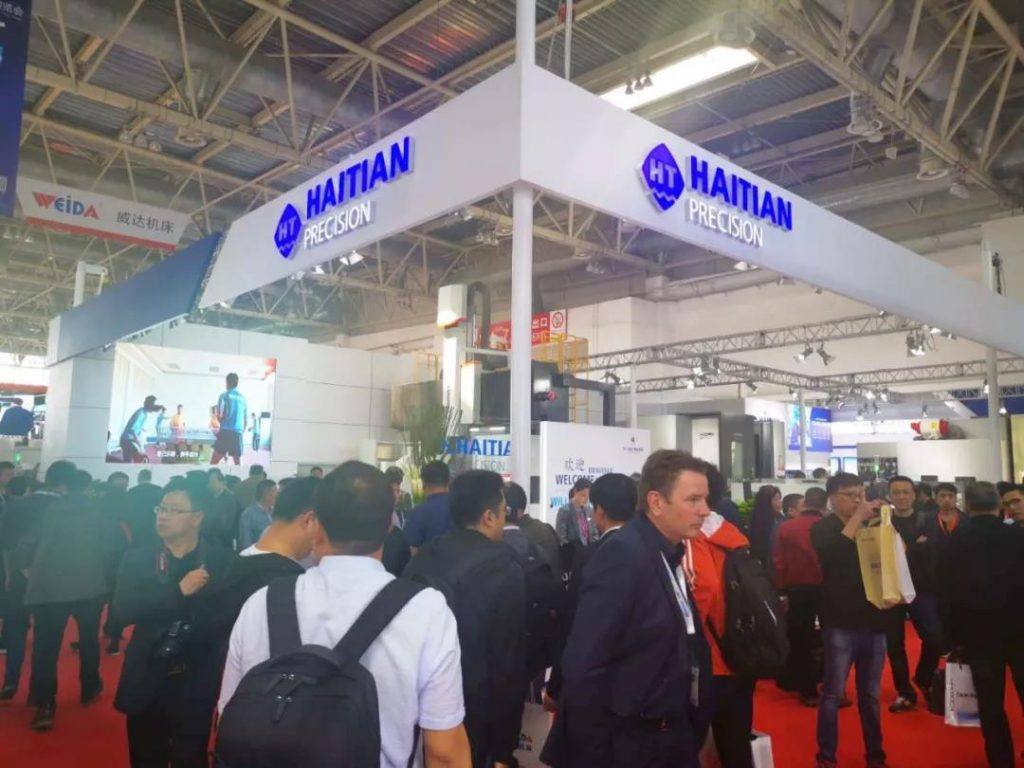 On April 15, 2019, the 16th China International Machine Tool show (CMIT2019) was grandly opened at the China International Exhibition Center in Beijing. Leaders and representatives from various government departments and industry organizations, as well as responsible persons from well-known domestic and foreign machine tool companies, attended the opening ceremony. Mr WANG Huangwei, the general manager of Ningbo Haitian Precision Co., Ltd., was invited as the guest to attend the ceremony.
As the most prestigious international machine tool exhibition of China, CMIT2019 is the best window and platform for docking China's machine tool consumer market, once attracting global attention again. The industry organizations and trade promotion agencies from 28 countries and regions, including Germany, the United States, Switzerland and Japan etc., have participated in the exhibition. The level and the coverage of the varieties and specifications of the exhibition all have reached new levels.
Haitian Precision is located at the W4-A101 booth, and the large-scale exhibition hall of nearly 400 square meters is eyes-catching. To respond to the theme of "smart future", Haitian Precision demonstrated excellent intelligent manufacture technology.
The new small vertical five-axis machining center CFM40 and the new HTC150II CNC lathe center with the electric spindle in the field of automotive components processing have become the focus that attracting a large number of merchants to consult and negotiate.
The Haitian DNC management system, which made its debut at the exhibition, has won numerous praises from customers for its real-time monitoring of the operation of CNC equipment, analysis of equipment utilization, and the characteristics of networked management NC processing programs.
In addition, Haitian Precision also concentrated a series of cost-effective solutions for the middle and premium market to meet the different needs of the market.
During the exhibition, a series of international communication and industry activities will be held in the exhibition hall, including the domestic CNC machine tool application symposium, the international operation symposium, and the exhibition of the specific results of CNC machine tools. This is will be a rich industry feast.
Haitian Precision is looking forward to your visit at W4-A101! Welcome to the testing!