Haitian Precision Dalian factory open day & Mold Machine Tool Processing Exhibition
2017-01-23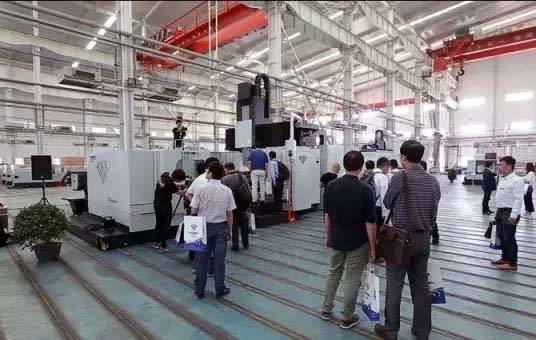 On 26th May 2017, a demonstration meeting was held in Dalian Plant of Ningbo Haitian Precision Co., Ltd. The members of Dalian Die & Mold Association, the bosses and technical leaders of various enterprises, the heads of colleges and universities, and the leaders of Die & Mold Association were invited to visit and guide the workshop.
The machine tools on display are based on regional demand, industry demand and customer demand. The demonstration of on-the-spot processing is customer contract product. This exhibition is close to the customer, the sample is the customer's contract products, processing effect exceeds the contract requirements, the customer is very satisfied. The four main spindles of the exhibition are all driven by motorized spindles, and different machine tools use different motorized spindle speed processing. By introducing the structure characteristics, application and actual cutting effect of the motorized spindle on the spot, the customers have a new understanding of the application and processing of the new technology of motorized spindle.
Active on-site exchange and consultation atmosphere, but also on the spindle performance, application, maintenance, after-sales made a series of communication, the spindle machine tool use effect produced great interest, hope to follow up to give more application support, hope to have more opportunities to participate in this professional, to adapt to specific groups of customers demonstration.