HAITIAN PRECISION VIETNAM – BAC NINH OFFICE INAUGURATION!
2022-05-06
On 26th April, Haitian Precision Machinery (Vietnam) Co., Ltd officially completed the Bac Ninh 4S Office and held a grand opening ceremony. Mr. Le Qi – General Manager of Haitian Precision Machinery (Vietnam) Co., Ltd, Mr. Chen Long – Deputy General Manager, Mrs. Tran Minh Nguyen – Sales Manager, Le An Dun – General Manager of Huayuan (Vietnam) Machinery Co., Ltd., Mr. Duong Danh Tai – Vice President of Vietnam Association for Supporting Industries (VASI) and Mr. Nguyen Quoc Tuan – the representative of Vietnamese customer (TXV company) attended the opening ceremony.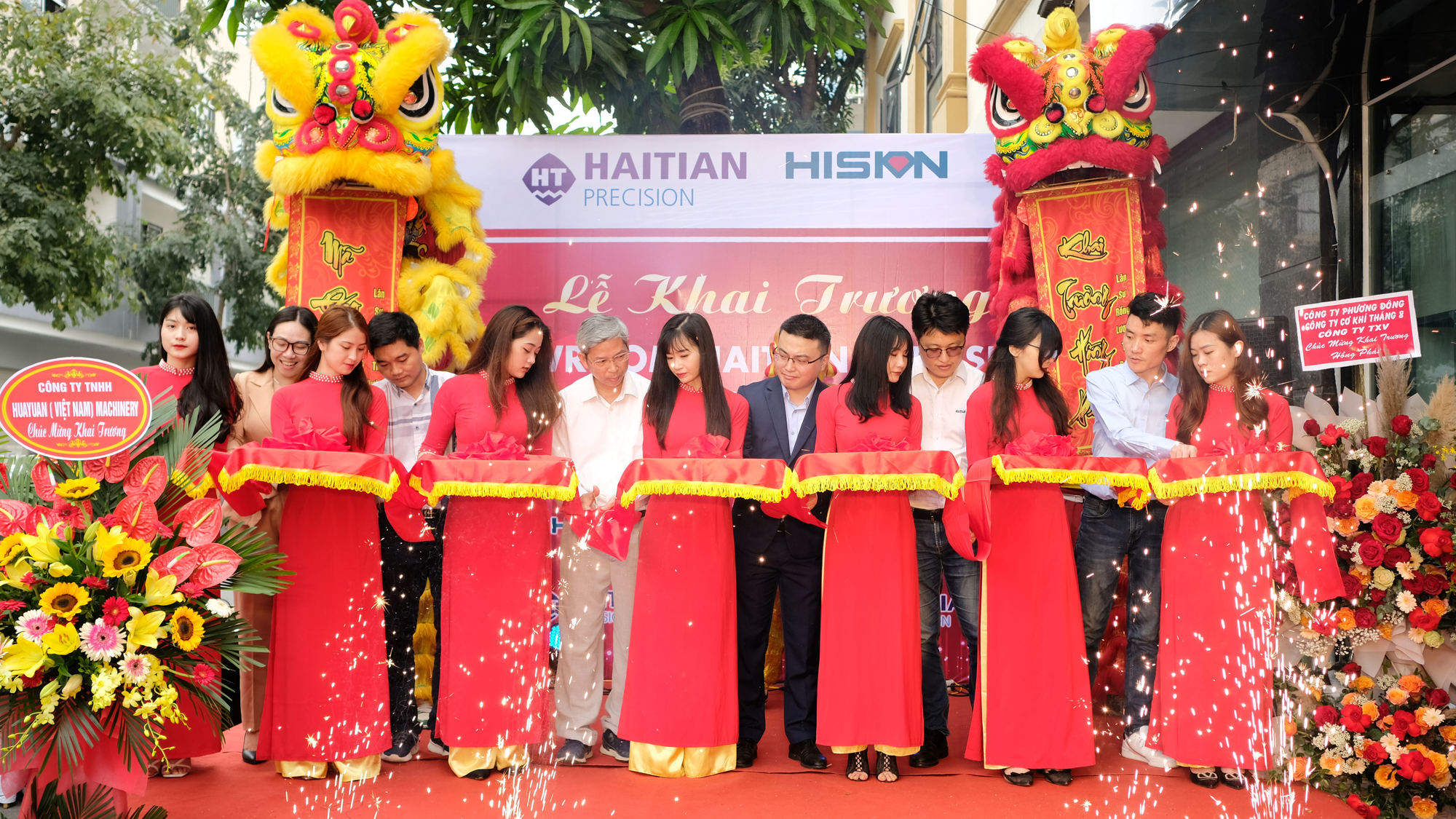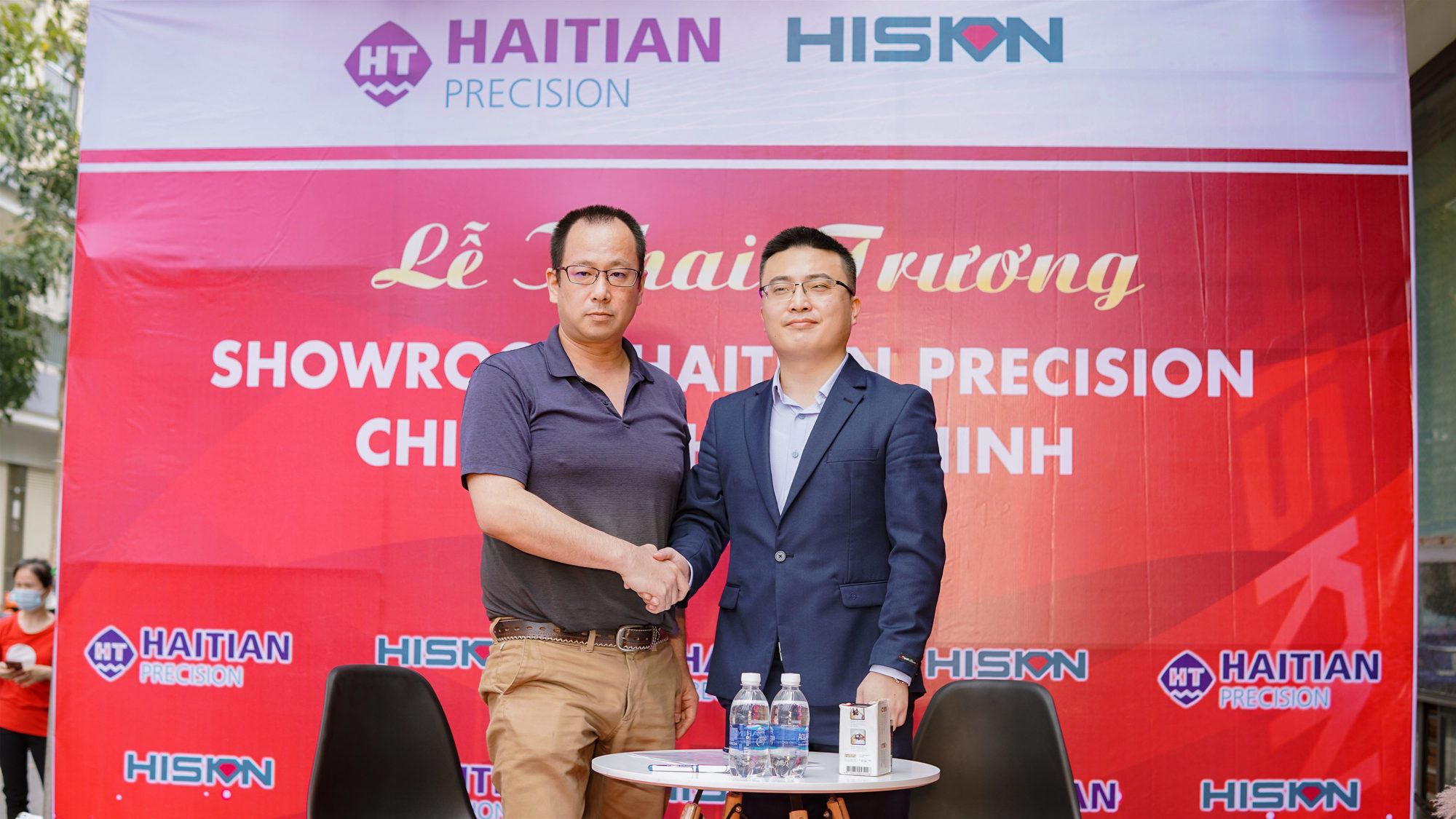 Haitian Precision Vietnam – Bac Ninh 4S Office covers an area of 400 square meters and designed with multi-functional environment such as machine exhibition area, spare parts area, customer training room, reception area, conference room, office area, vv. The first floor is currently set for exhibition machine of vertical machine center VMC760II, lathe machine HTC150II and other equipment.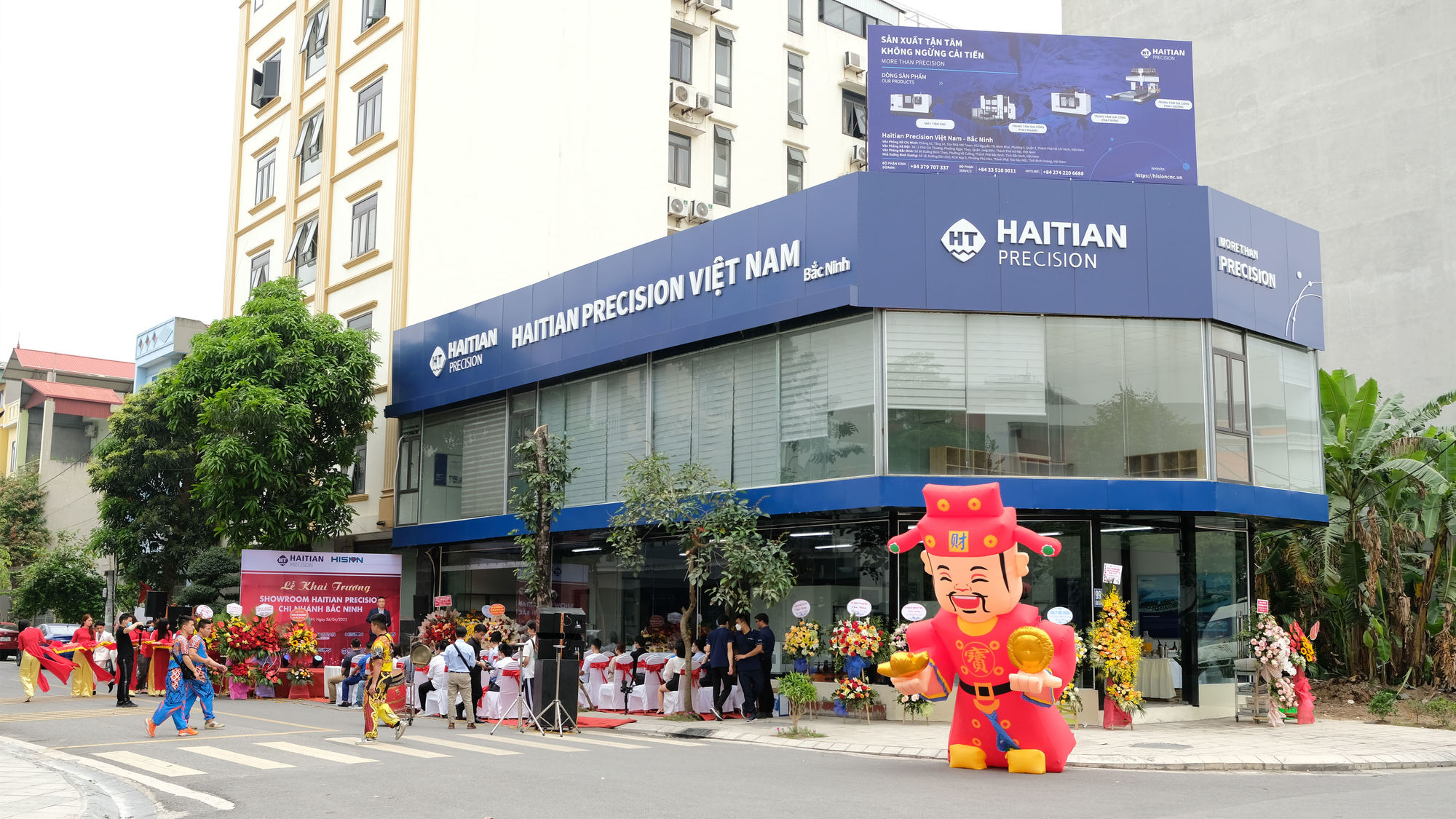 At the opening ceremony, Haitian Precision Machinery (Vietnam) Co., Ltd and Rodax customer held the signing contract, symbolizing the two parties shall carry out further cooperation on the field of mechanical, transmission parts industries. Afterwards, the guests visited the exhibition area to have a deep look on Haitian's machine and technology. The variety of machine series and applying exhibition method helped to make the guests understand more about Haitian concept of frontier technology and high quality services. And to Haitian, customers recognize and appreciate theirs culture and strength.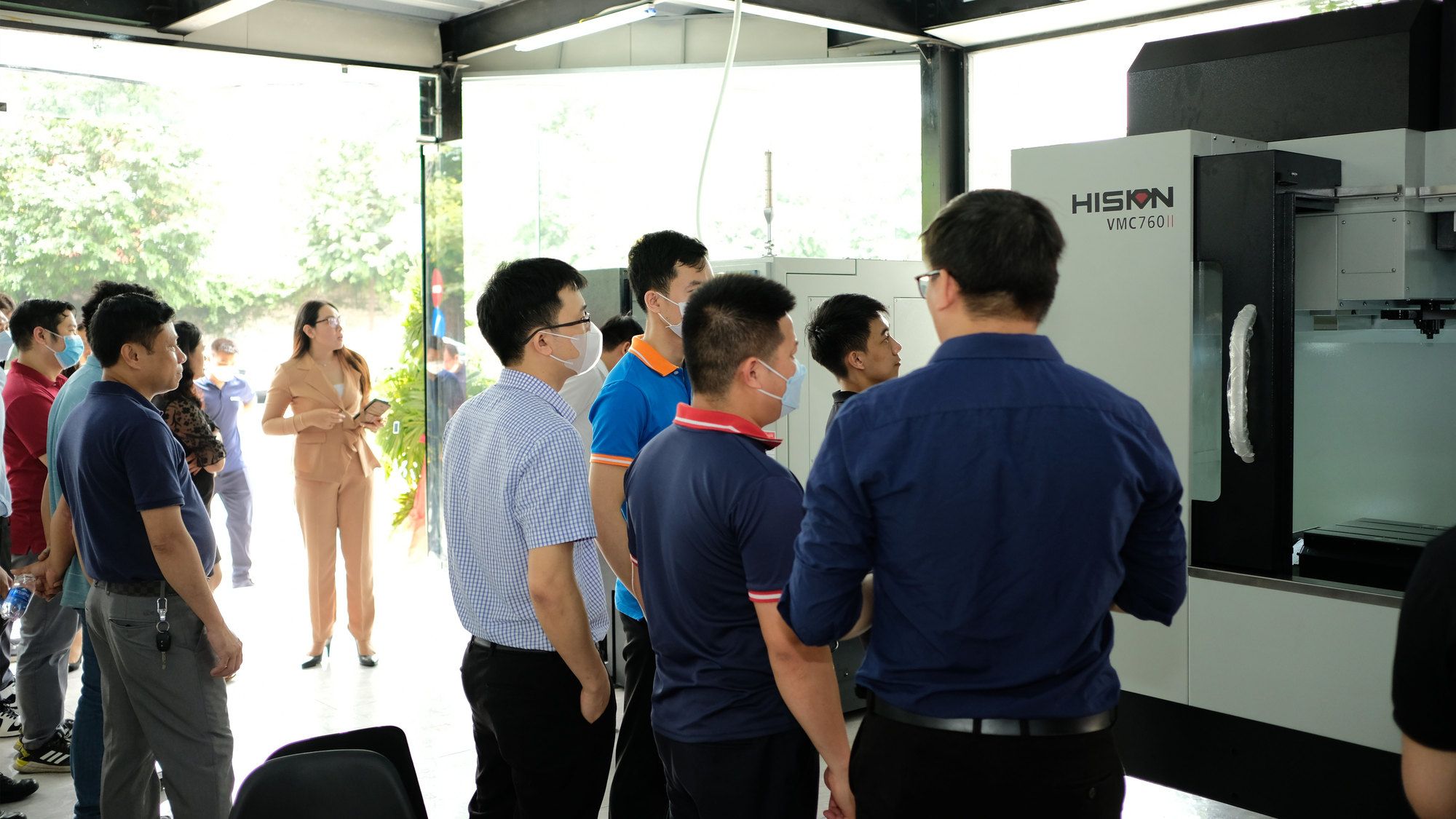 With the manufacturing industry shiftings, there are more and more well-known electronic brand manufacturers operated in Vietnam, making it a platform for electronic products and mobile devices. The North of Vietnam has relatively well-developed infrastructure and supporting construction, particularly absorb foreign investments. Haitian Precision Machinery (Vietnam) Co., Ltd seized the opportunity and open the 4S office in Bac Ninh province, a major industrial province in Vietnam, to effectively approach to local customers and to provide technical support and high-quality services to surrounding customers more quickly. Haitian Precision Machinery (Vietnam) Co., Ltd was the subsidiary of headquarter, and centered in Ho Chi Minh city,and Bac Ninh is seen as a 4S office strongpoint, reach to the surrounding provinces and constanly open the key to the Vietnam market.
In the future, Haitian Precision Machinery (Vietnam) Co., Ltd will continue to deeply cultivate overseas market, further improve its sales network, conduct localized research in the international market to bring high-performance, cost-effective equipment and high-quality services to customers from all over the world.