Haitian Precision's first Japanese CNC system training session of 2019 concluded successfully.
2019-03-29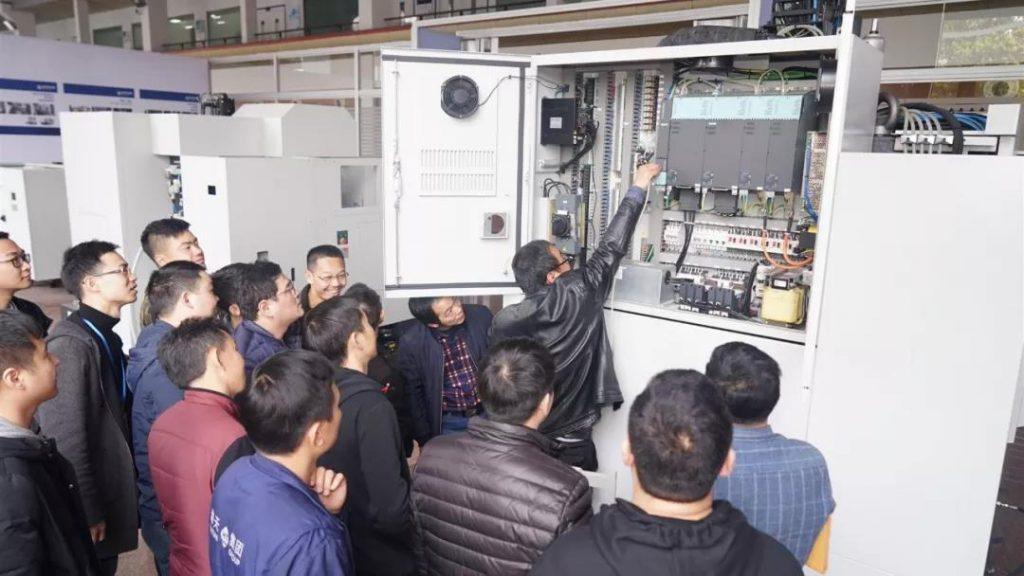 From the 27th -29th of March, the first Japanese CNC system training session of 2019 concluded successfully. The session was jointly organized by the market engineering department and after-sales department of Haitian Precision. Through profession lectures, troubleshooting, on-site practice and other courses that have provided a wealth of knowledge and practical skills for Haitian Precision and the after-sales department of its agents.
The course mainly includes the illustration of FANUC system ladder diagram, the optimum usage for FANUC system software, as well as the software of the Mitsubishi system. Through theoretical study and practice that the after-sales personnel have further understudied the ladder diagram of FANUC system. Also, the troubleshooting methods have been mastered by analyzing the ladder diagrams. During the training, the lecturer also communicates the precious maintenance experience with the after-sale service personnel in combination with the analytical methods used in daily maintenance. In addition, the after-sale service personnel have learned the system servo optimization software, which can solve the processing issue encountered by the customer faster and more effectively.
In the fierce market competition, Haitian Precision pays attention to cultivating the practicality and effectiveness of its employees. It not only enriches the talents team but also meets the needs of customers and integrates with the market to achieve the goal of mutual benefit and win-win.