Haitian Precision built modern master-apprentice relationship and carries out the ceremony
2018-01-23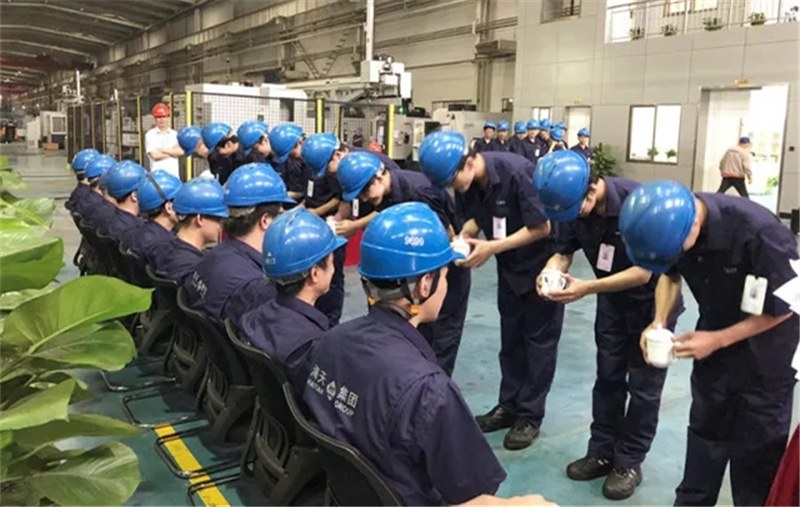 In order to build a new relationship between masters and apprentices, carry forward the spirit of craftsman, upgrade Haitian brand, and inherit Haitian Culture, modern master-apprentice relationship and the ceremony was held in Haitian Precision Yanshan Factory on the morning of May 31st.
Guided by the host, the apprentices of the assembly, sheet metal and metalworking workshops stood in a row and bowed to the masters three times. The first bow is to thank the masters for their careful guidance and patient help. The second one is to express the determination to work conscientiously in the future. The third one is to make a good wish that both sides learn from each other and create good master-apprentice relationship. And then, the apprentices served tea to the masters and signed the master-apprentice agreements. The company leaders said that the modern master-apprentice system can realize mutual development for both masters and apprentices, pass on the spirit of traditional craftsman, and contribute to a better future of the company.
The modern master-apprentice system makes the masters and apprentices form a close integration through common interest and information sharing. The masters pass on their knowledge and skills to the apprentices, help and guide the apprentices to improve. This action does not only show the modern relationship between the masters and apprentices, but also carries forward the spirit of Haitian, and carries forward the spirit of keep improving of Haitian Precision.